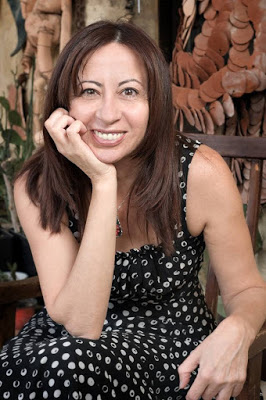 Neşe Yaşın was born in 1959 in Cyprus. She is a poet well known and read on both sides of divided Cyprus. She studied Sociology at Middle East Technical University in Ankara.
She directed and presented a literary program called "41st Room" at CYBC radio (1992-2007) and the program Peace Garden (2001-2003) at radio ASTRA.
She is currently teaching language and literature at the Turkish Studies department of University of Cyprus, writing weekly columns for Yenidüzen newspaper (Cyprus).
She has published six volumes of poetry 'Hyacinth and Narcissus' (1979), 'Tears of Wars' (1980), Doors' (1992), 'The Moon is Made of Love' (2000), 'Chambers of Memory' (2005 ) Selected poems (2008) one novel 'Secret History of Sad Girls' (2002) and a research book, Remembering through Poetry (2013). Her poetry has been translated to more than 30 languages, published in literary magazines and anthologies in several countries. She has participated in poetry festivals and readings around the world. Among others she has received the Anthias Pierides Award in 1998.