Aurélia Lassaque
Aurélia Lassaque (b. 1983) is bilingual poet in French and Occitan. Interested in the interaction between various forms of art, she often cooperates with visual artists, videomakers, dancers and particularly musicians. She has performed all over the world, in Europe, Latin America, North Africa, Scandinavian countries, Indonesia and India. She is an active advocate of linguistic diversity and acts as literary advisor for the "Paroles Indigo" festival in Arles and the "Premio Ostana Scritture in Lingua Madre" (Italy). She been nominated in 2016 by the Printemps des Poètes to join the european poetry platform Versopolis.
Her last poetry book, Pour que chantent les Salamandres (Editions Bruno Doucey, Paris) has been translated into English, Norwegian, Hebrew and Dutch and received critical attention by, among others, The Guardian; the literary supplement of Al Araby Al Jadeed and Haaretz Daily.
Her most recent books are: Connivences 4, Editions de la Margeride, a poetry artist's book written together with the poets Rolando Kattan from Honduras and Víctor Rodríguez Núñez from Cuba; En quête d'un visage, Editions Bruno Doucey, a dialog at the frontier between poetry and theater.
Copyrights :
Occitan © Aurélia Lassaque, from Pour que chantent les salamandres, Éditions Bruno Doucey, 2013
English translation © James Thomas, from Solstice and Other Poems, Francis Boutle Publishers, London, 2012.
Pantais
Fai freg dins mon anma
Es romantic e desuet.
Ieu
Auriái presa la nau en Grècia.
A Santorin auriái limpat
Sus l'esquina d'un ase
Fins a la mar.
Auriái penjat mon lum
A la branca d'un olivièr.
E dins un ostal blanc
Auriái aimat de pescaires esperitals
E de monges desfrocats.
Fantasy
My soul is cold inside;
It's quaint, romantic.
Me,
I would have boarded the boat in Greece.
At Santorini I'd have drifted
On the back of a mule
Right out to sea.
I would have hung up my light
On the branch of an olive tree.
Inside a whitewashed house
I'd have made love to divine fishermen
And defrocked monks.
De sa maire beguèt lo lach…
De sa maire beguèt lo lach,
De sa femna manjèt la carn,
De sos dròlles cremèt los cervèls,
Pr'aquò compren pas sa solesa.
Son ostal bèu la pluèja,
Sa terra engolís las pèiras.
Demorarà lo rei de l'istòria que conta,
Es lo privilègi dels mostres d'aiçaval.
He drank the milk of his mother…
He drank the milk of his mother,
He ate the flesh of his wife
And burned the brains of his children;
Yet he can't fathom his feeling alone.
His house laps up the rain,
His land gorges on stones.
He'll always be king in the story he tells,
That's the privilege of monsters here below.
Sa pèl escura e cauda…
Sa pèl escura e cauda
Coma una nuèch d'estieu
S'estira fins a fintar l'alba
Quand son còs de cavala fèra
Tornamai s'alanda
E cava dins la prigondor de sas cambas
Un paradís d'auselaire.
Her skin, hot and dark…
Her skin, hot and dark
Like a summer's night,
Stretches to catch out the dawn
As her wild-mare body moves,
Uncoiling once more
Probing in the deepness of her limbs
A bird-catcher's paradise.
A l'ora del solstici…
A l'ora del solstici
Lo pòble vestit de fusta
Atira dins sa rama
D'aucèls sens cara.
Lo riu barrutlaire
Carreja dusca als ribals
Sos remembres de nèu.
Los aubres de ma selva
An rogejat al primièr jorn de l'estieu.
Los òmes de la vila
An dich qu'aquò's la rovilha
E que ven del Japon.
Mas eles sabon pas
Que los aubres d'aquela comba
Dins lo secret de lors rasigas
Alisan de pèiras vivas
Que se mèton a somiar
Que l'aura e la pluèja
Las prendràn nusas sul bard
A l'ora del solstici.
At the solstice hour…
At the solstice hour
People dressed in wood
Lure into their leafage
Birds without faces.
The wandering stream
Drags towards the shores
Its memories of snow.
My sylvan trees
Have reddened with summer's first day.
The men from the town
Said that was rust
Blown in from Japan.
But they don't know
That the trees in this coomb
In their deepest secret roots
Stroke living stones
That start to dream
That the wind and the rain
Will take them naked on clay
At the solstice hour.
E t'entornes pas
As pres lo camin del país de nuèch.
Lo desèrt i es de gèl
E las estèlas se languisson.
Obris tos braces e cava,
La posca serà ton pan,
T'abeuraràn nòstras lagremas.
Vai, vai e t'entornes pas.
S'ausisses udolar la pèira,
Es que s'i gravan las letras de ton nom.
And don't turn back
You've chosen the path for the land of night.
The desert is made of ice there
And the stars die of boredom.
Stretch out your arms and dig,
Dust will be your bread,
You'll swallow our tears.
Go now, go, and don't turn back.
If you hear the stones wailing,
The letters of your name are being engraved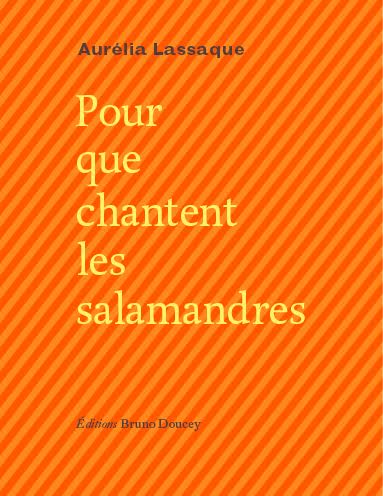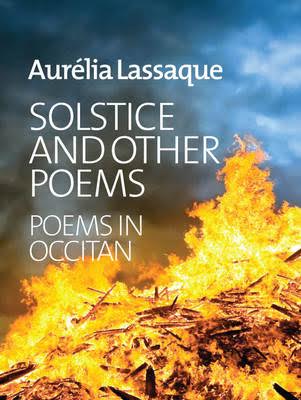 Château de Bonaguil
Cordes sur Ciel