Shohreh Aghdashloo është tani një yll me përmasa globale dhe performansën e saj për herë të parë e kam parë duke shkëlqyer në filmin The Stoning of Soraya.
Është aktore Amerikano- Iraniane, e cila vazhdon të mahnit publikun me profesionalizmin dhe glamurin e personës së saj.
E lindur më 11 aj 1952 ne Tehran, si Shoheh Vaziri Tabar. Pasi ka filluar karierën e saj në teatër dhe film gjatë revolucionit Islamik në Iran ajo ik për Angli më 1979, e më pas edhe në SHBA. Regjisori i famshëm Iranian, Abbas Kiarostami në vitin 1977 ia beson rolin në filmin The Report i cili fitoi çmimin e kritikës në festivalin e filmit në Moskë. Filmi i dytë i sajë Shahu në erë nga regjisori Reza Aslani u shfaq në shumë festival, ndërkaq filmi i Ali Hatami, Broken hearted e katapultoi atë në aktorën më të madhe të Iranit.
Në SHBa pas shumë roleve të vogla në TV dhe film, performansa e saj në filmin House of Sand and Fog në vitin 2003m me Ben Kingsley dhe Jenifer Conelly, të regjisorit Vadim Perelman, i solli shumë çmime dhe niminimin për Academy Award for Best Supporting actress.
Për punën e saj në HBO për filimin House of Saddam 2008, Primetime Emmy Award for Outstanding Supporting actress and Limited Series or Movie si dhe rolin kryesor në filmin shkencoro fantastic The Expanse 2015 e përmbushi me sukses duke fituar
Në vitin 2013 ajo botoi librin autobiografik The Alley of Love and Yellow Jasmines
Filmografia e Shohreh Aghdashloo mund të shihet në https://www.imdb.com/name/nm0013037/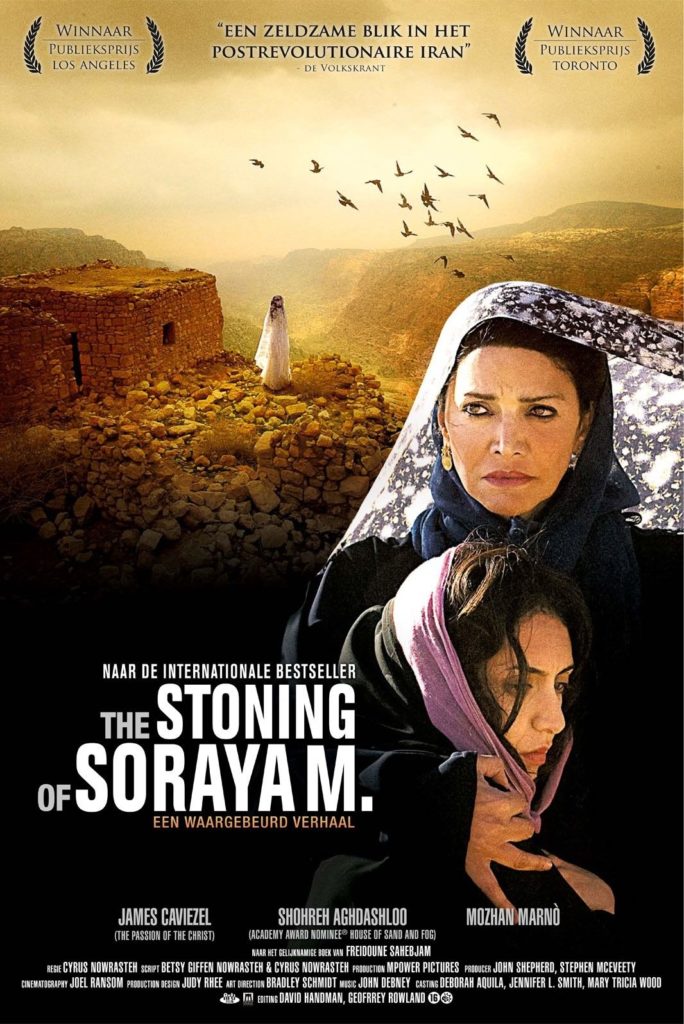 Filmi që i solli The Satellite Award for the Best Actress
Me David Dian në filmin The Stoning of Soraya
Pamje nga filmi The Stoning of Soraya
Posteri i The Expanse