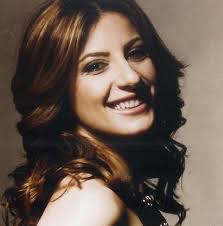 She was born in Israel, in Hadera . Her real name is Sara Hodedtov (שרה חודדטוב), and she comes from a Jewish family of musicians of Georgian descent.
She began her career at the age of eight, giving classical concerts on the piano at a local club. She hides it from her parents, who only learn about it two years later, when the concerts are over. During this period, she taught herself to play the organ , guitar , accordion and darbouka , among other things . In addition, she learns to play the shkouba thanks to her very controversial mentor
Sarit also studies at the Democratic School of Hadera.
more on Sarit Hadad….
https://fr.m.wikipedia.org/wiki/Sarit_Hadad