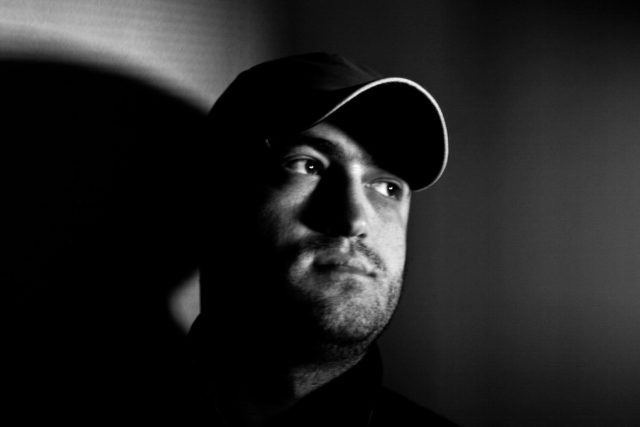 Rrezeart Galica was born in 1981 in Pristina. During the years 2000-2005 he studied at the Faculty of Arts of the University of Prishtina, Department of Graphic Design, and completed postgraduate studies (2006-2008) in Graphic Design Department at Multimedia. The works of his first personal exhibition, titled "Before the beginning" made reference to art students at the Academy of Fine Arts of Perugia Catholic Academy of Arts in Milan, Italy. Currently pursuing doctoral studies at the School of QSA in the direction of art history in Tirana, Albania.Galica is lecturer in Multimedia, Lighting Design courses and The basics of graphic design in the Faculty of Arts of the University of Prishtina. He is also art director of International Documentary Film on Human Rights "One World Kosova". In middle of 2015 he was one of the founders and members of Union of Designer of the World. He has participated in personal and collective exhibitions nationally and internationally.
Solo exhibitions
2009 The Minisry of Culture Gallery, Pristina, Kosova.*
2009 Albanian Theatre, Skopje, Macedonia.
2009 National Museum of Tirana, Albania.
2011 Gallery of Art, Tetovo, Macedonia.
2012 Gallery of Südost Europa Kultur e.V., Berlin, Germany
2013 Galery of Espérance Center, Geneva, Switzerland
2014 Exhibition Hall of the Faculty of Fine Arts – Anadolu University, Eskişehir (Ankara), Turkey
2014 Gallery of Palazzo Barone Ferrara, Bari, Italy
2014 Galerie B, Bocholt, Germany
* The first cycle of this personal exhibition is taken as specializing theme from the Students of Fine Arts Academy of Perugia and Università Cattolica del Sacro Cuore – Sede di Milano, Italy.
Colective exhibitions
2003 Collective Exhibition "We have 12h – Maby Art", Prishtina 2003, Kosova.
2003 Collective Exhibition "Defending ambient", Prishtina 2004, Kosova.
2003 Collective Exhibition of Photography "Gjon Mili", Art Gallery Kosova, Prishtina 2003
2006 Collective Exhibition "One year organization-confrontation", Prishtina 2006, Kosova.
2010 International Exhibition "ONUFRI 2010", Tirana, Albania
2011 PrevalArt, Art Colony, Shkodra, Albania
2011 "Gjon Mili", Photo exhibition, Prishtina, Kosova
2011 "Focus", Photo exhitbion, Fier, Albania
2011 "PreFoto", Photo exhitbion, Presevo, Serbia
2012 Collective Exhibition "Udha", Tirana, Albania
2012 Collective Exhibition "NET/RRJET", Prishtina, Kosova
2013 International Biennale of Poster "IDEA", Prishtina, Kosova
2013 International Collective Exhibition "NET/RRJET", Prishtina, Kosova
2014 24th International Poster Biennale in Warsaw, Poland
2014 "Focus", Photo exhibition, Fier, Albania
2014 Gaza Poster Exhibition, Istanbul 2014, Turkey
2014 Poster Child, Michigan, USA
2014 GDFS' International Poster Competition, Glasgow, United Kingdom
2014 Poster Contest, Limkokwing University of Creative Technology, London, United Kingdom
2015 IX International Eco-poster Triennial "the 4th Block", Ukraina
2015 "Trnava Poster Triennial", Slovakia
2015 Global Poster Biennal, Colorado, USA
2015 Expo Diaspora, Bocholt, Germany
2015 Beijing Design Week, China
2016 Namseoul University Art Center Gallery, Seoul, Korea
2016 "Designers with heart", Quito, Ecuador
2016 Graphic Design Biennale "Golden Bee", Moscwa 2016, Russia
2016 "National Low – Carbon Day", Zhongshan, China
2016 International Poster Competition "Migrants", Zapopan, Mexico