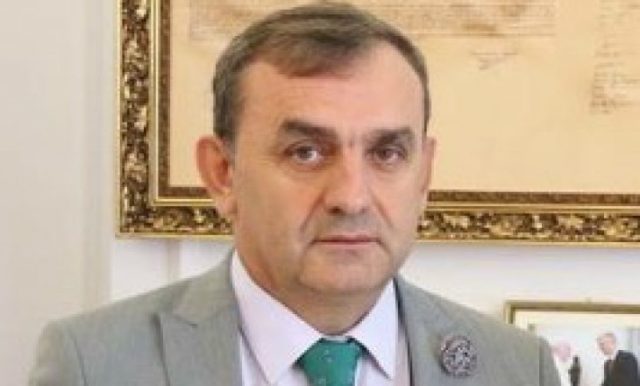 THE DREAM
(Cosmic Palimpsest)
Don't despair, my dear,
Don't be disappointed either
I just found out
I don't exist at all
Neither you
All is a dream
No one exists
Even worse
Neither the world
Nothing that we think it is
It's not
Mountains don't exist, seas, oceans
Not even the heavens
There are no Planets
Sun, Earth and the moon
The Moon not at all
(Logic), something so beautiful Can't exist
Just as they do not exist
years of light
The milky way
Atmosphere, hydrosphere
There is no biosphere
and there has never been
Not even there will be
forget it
POINT.
Astronauts have lied though
Neither they exist
Don't believe in galaxies anymore,
Big bang a dream has been
Like a dream so,
Of wretched, of beautiful
Full of fire
Birth and death
Hell, and paradise
Only dreams are
Don't despair
Neither is there Milky way
Not even the universe
I am sorry my love
Does not exist
Love either
Although I love you
Neither our Parents ever have existed
(where are they so?)
Only for the God I know
He's somewhere,
Perhaps he is the only one denied
Maybe he is
"Seeing us in the dream"
That God
Is like a little kid
That plays with stars.
Author: Lulzim Tafa
Prof.ass.dr. LULZIM TAFA
Lulzim Tafa, was born in 1970 in Lipjan, Republic of Kosovo. He completed his bachelor and master studies at the Faculty of Law of the University of Pristina, and his doctoral studies at the University of Sarajevo with the dissertation in the field of Law.
Academic engagement
Lulzim Tafa has extensive experience as a full-time and visiting professor in the field of criminal studies at several universities in Kosovo and abroad. During his academic career, he has performed important functions, including managerial positions in research centers, faculties, and university departments. Currently, he serves as Chairman of Steering Council of the AAB College in Pristina. He has been a member of the editorial boards of several scientific journals and a member of the governing boards of several organizations in the fields of law, human rights, and criminology.
Research and publications
He has published scientific books and monographs in the field of criminology and criminal law in Albanian and Bosnian language. He is a participant of many roundtables and symposia on human rights issues, criminology, criminalistics etc. He is a regular columnist for several daily newspapers and informative portals in Kosovo and abroad.
He has also published seven poetry reviews. He is Author of many poetries, prose, drama, literary criticism. His poetries are translated into several languages of the world and included in some anthologies, rewarded with many literary prizes.
His books so far have been translated into English, German, Italian, Serbian / Croatian, Bosnian, Romanian, French, Hungarian, Russian, Slovenian, Arabic, Greek, Turkish, Macedonian, Swedish, etc.
Published Books:
• Gjaku nuk bëhet ujë- collection of poems, Rilindja, Pristina 1993
• Metaforë e pikëlluar- collection of poems, Rilindja, Pristina 1995
• Planeti Babiloni- dramatized poem, Rilindja, Prishtina 1997
• Vdekja çon fjalë- collection of poems, Pristina, 1998
• Analogjia e Shëmtisë – collection of poems, Faik Konica, Prishtina, 2002
• I kam edhe dy fjalë- Faik Konica Press, Prishtina, 2011 [3]
• Shtini n'dhe këto fjalë- collection of poems, Faik Konica, Prishtina 2015 [4]
• Flirt -poetry, Botimet AAB, Pristina 2019 ISBN 978-9951-494-87-8
• Të Dielave mos më thirr më – poetry book, Armagedoni, Pristina 2019 ISBN 978-9951-780-16-2
• Paketimi i merzisë – Poetry book, Luma Grafik, Tetovo 2017
Translated books:
• Traumausstellung Poetry, Amanda Verlag, Sinaia 2013 [5]
• Terrible songs Gracious light, New York, 2013 [6]
• Under manen sover tiderna Poetry, Erik Hans Forlag, 2012
• Expozitie de vise Poetry, Amanda Edit, 2012 [7]
• La theorie de l'explication des reves, Poetry, Esprit Des Eagles, 2013 [8]
• Vraziji Posao Poetry, Djordan Studio, 2015 [9]
• La cronica di una santa Guerra Poetry, Ginta Latina, 2013 [10]
• Zavjetne pjesme Poetry, Dignitas, Podgorica, 2016 [11]
• Dali ti imas Bolka Poetry book, Akademski Pecat, 2018 [13]
• Ne zovi me Nedeljom poetry book, Allma, Blegrade 2018 [14]
• Szokatlan ima, poetry in Hungarian Budapest, 2019 ISBN 9786156033024
• Ne Klici me v nedeljo, poetry in Slovenian, Lubljana 2020 ISBN 978-9616-388-740
• Teuta – poetry book, Grinta, 2018 [12]
Famous publishing companies and literary magazines from all over the world have translated and published his books, whereas home and international scholars and literary critics have published commendable reviews about his scientific and poetic works. He is one of the most eminent and most translated Albanian living poets today.
He is also a regular member of the European Academy of Sciences and Arts.
He lives in Pristina.